Trim - Shaker Black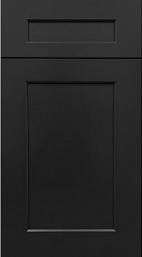 Shaker Black Shelf Board S2496

SKU: S2496-SB

Price: $281.00

On Sale! $126.45

All wood Furniture shelf 96"H x 24" depth x 3/4" thick wood veneer. One long side edge banded to match the cabinetry.

Shaker Black Dishwasher End Panel DWR3

SKU: DWR3-SB

Price: $162.00

On Sale! $72.90

Dishwasher End Panel. 24" depth, 34 1/2" height, 1/2" thick with 3" trim plate , and cutout for the toe kick area. Includes 3" trimmable filler.