Trim - Xterra Blue
Xterra Blue Shaker (AX) The Xterra Blue Shaker features a clean, simple design that provides a bold contemporary update to any kitchen or bathroom. Its vibrant color makes it a popular choice in both modern and traditional homes. The shaker style insures that it will never go out of style. • Undermount, full extension drawer glides with soft closing feature • Pre-installed, color-coated metal clip that won't tarnish • Concealed 6-way adjustable soft close door hinges • Waterborne UV Finish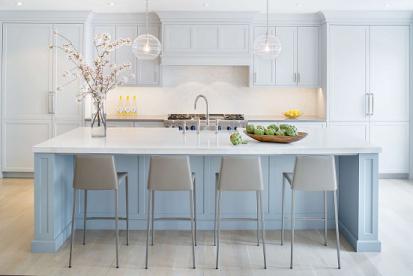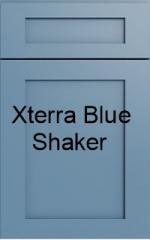 The door shown at the top of this page is the door style for each item listed below.
Sample Door - Xterra Blue

SKU: AXsampledoor

Price: $38.00

Sample Door, free shipping. To be refunded in full when the sample door is returned.

Xterra Blue Touch Up Kit

SKU: TUK-AX

Price: $35.00

Touch up kit. Wax fill-in stick and stain matching touch up marker to quickly repair any marks made during installation or unboxing.

Xterra Blue Inside Corner Molding SC4

SKU: SC4-AX

Price: $29.69

Inside Corner Molding 3/4"H x 96"L, 1/4" thick.

Xterra Blue Dishwasher End Panel DWR33412

SKU: DWR33412-AX

Price: $72.00

Dishwasher End Panel. 24" depth, 34 1/2" height, 1/2" thick with 3" trim plate. Includes 3" trimmable filler, and cutout for the toe kick area.