Wall Bridge - Hickory Shaker
Hickory Shaker - RTA Kitchen and Bathroom Cabinets.
Scroll to the bottom of the page to view assembly videos.
RTA Hickory Shaker: Wood Species: American Hickory, Solid Wood Face Frame, Full overlay Shaker Style door, 1/2" Solid Hickory box construction, Undermount Soft Close drawer glide, 3/4" Solid Wood Dovetail drawer box, ¾" Adjustable Shelves, Soft Close 6 Way Adjustable concealed door hinge, Cabinet Interior: Natural Box, Shelves & Drawers. Cabinet Exterior: Natural Hickory. Please note: If knotty appearance is desired ... applicable end panels must be purchased. Due to printing variations the pictures may vary slightly from true cabinet color.
Lead time: 10 business days to ship.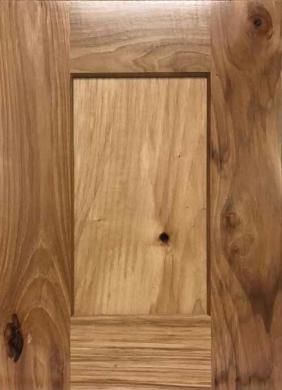 Hickory Shaker touch up kit TUK

SKU: TUK-HS

Price: $59.97

Touch up kit. Wax fill-in stick and stain matching touch up marker for Extreme Cabinets to quickly repair any marks made during installation or unboxing.

Sample Chip - Hickory Shaker

SKU: HSsamplechip

Price: $4.00

Hickory Shaker sample chip 3" x 3" wood.

Sample Door - Hickory Shaker

SKU: HSsampledoor

Price: $38.00

Hickory Shaker Sample Door, free shipping. To be refunded in full when the sample door is returned.